Product Description
Exchange and Return
Shipping Policy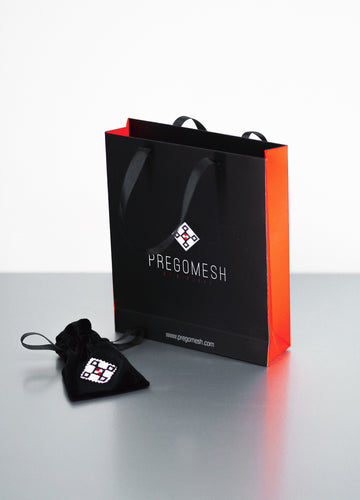 Earrings "Shaki"
The connecting pieces of these
large diamond-shaped silver earrings
are reminiscent of the waterfall of the same name in Syunik. With a sculptural silhouette, these giant earrings appear like art installations on your lobes.
Infomation
Basic Collection
Lifetime Guarantee
Two-months Free Service
Weight 34 gr
Care Tips
Avoid direct contact with perfume or other chemicals. Stay away from humidity. Clean the jewellery with a soft cloth. Store seperately in a jewellery box
Return և exchanges are carried out in accordance with the law of return on precious metals of the buyer country.

About Armenia։ Read here
About other read below
For exchange, returns and refunds of items purchased not directly from Pregomesh, please contact the particular reseller where the product was purchased from.
RETURNS
All items can be returned within 14 days from the delivery date, this applies to all countries. The products must be returned in their original condition and packaging. Please note that the customer will have to pay for any costs that may incur when shipping the product back to Pregomesh.
Please note that pierced earrings including earring pendants are non-returnable for reasons of hygiene and safety. Contact us before posting any items back to Pregomesh. A returns authorization number (RMA) must be obtained before any item is shipped back to us. Note that for hygiene reasons we are unable to accept returns on earrings. During the sales period, the purchase of discontinued items will be final. Therefore we will be unable to process any refunds or exchanges.
Bespoke jewelry and special orders cannot be exchanged or returned under any circumstances.  
Please follow our 3 easy steps below:
Obtain your Return Authorization Number:


Contact us

 to obtain a Return Merchandise Authorization (RMA) number. When approved, you will receive an email with your Return Merchandise Authorization Number along with detail shipping and packaging instructions.
Package Your Order:
Repack the item(s) in the original packaging materials. To receive a refund, you must provide the original packaging and documentation. Write the Return Merchandise Authorization (RMA) number on the receipt and on the outside of the package. Items returned must be in same quality as they were when sent to you. Any promotional item or free gift included with the order must be returned. If not returned, you will be subject to the full retail price of the item.
Shipping & Insurance:
Please use a trackable shipping method and ship your product to the address listed on the original packaging with your receipt. "RETURN FOR REFUND" must be clearly written on your receipt as well as the reason for your return. We are not responsible for lost return packages. The package will be returned to its original sender if the RMA number is not included on the box or if it has been damaged or tampered with.
Note: For security purposes, do not write www.pregomesh.com or the contents of the package such as jewelry, silver, gold or any other related items on the outside of the box. 
EXCHANGES
We understand that some customers would like to exchange a product for a different size or design. As such, we will exchange it as long as the product is sent back within 14 days of the delivery date. Please note that all returns shipping costs are covered for by the customers.  We are unable to process the exchange if the item has sold out. 
REFUNDS
Upon receipt of the items, the credit or debit card originally used for the purchase will be credited with the cost of the goods. We will process your refund within 72 hours of receipt of the product. Your credit card company may take 4-7 working days to credit your account.
REPAIRS
To request a repair for common issues such as missing stones or broken links, please email orders@pregomesh.com with ALL details listed below to receive a repair authorization:

1. Contact name and phone number
2. Proof of purchase (ex. order confirmation email or receipt)
3. Image(s) of damaged item(s)
4. Brief description of the requested repair

Upon receipt of the above details, we will assess repair and provide authorization along with return instructions. Please note that repair authorization is issued on a case by case basis and may not be granted if damage is found to be caused by foregoing proper jewelry care. Please allow up to 2-4 weeks for repair to be completed.
For items purchased within the last 2 months repairs are free of charge. If your purchase through www.pregomesh.com is older than one year, you will be charged repairs fees based on labor and cost of materials. All repairs are subject to shipping charges.

For items bought through one of our retail partners, please return the damaged item to the same retailer.
All international orders will be proceeded within 1-3 business days. The second stop for your parcel will be the delivery service. You will receive the tracking information regarding your order via email (check also your spam) as soon as the delivery services provide them. Please, take into consideration that during the tough periods we may provide tracking information within a week.
Attention: You can cancel the order within 24 hours from the placed time and date. As mentioned above the order processing time is 1-3 days, so you can cancel it only within a day. 
You can always check the status of your order here: https://pregomesh.com/apps/parcelpanel . There are 2 options to track your parcels, it can be the tracking code or your email with the number of your order. 
The shipping: Standard, FedEx, Major, PonyExpress and local is organized by delivery service companies.
The price for shipping  mentioned on the site does not include any duties or taxes, all shipping prices are based on weights of the products.
Armenia
Shipping price Yerevan - $0 (orders above $73)
The product will be shipped within 2-4 business days
Shipping price Yerevan - $1 (orders under $73)
Shipping price Armenia - $0
The product will be shipped within 7 business days
Russia
Standard Shipping
Shipping price (based on weight) - from $12
The product will be shipped within 3-5 weeks
MajorExpress
Shipping price (based on weight) - from $50
The product will be shipped within 2-4 business days
PonyExpress
Shipping price (based on weight) - from - $17
The product will be shipped within 5-7 business days
USA
Standard Shipping
Shipping price (based on weight) - from $12
The product will be shipped within 3-5 weeks
 FedEx
Shipping price (based on weight) - from $73
The product will be shipped within 2-4 business days
Express Delivery
Shipping price (based on weight) - from $16.5
The product will be shipped within 15 working days
Other Countries
Standard Shipping
Shipping price (based on weight) - from $12
The product will be shipped within 3-5 weeks
 FedEx
Shipping price (based on weight) - from $73
The product will be shipped within 2-4 business days